---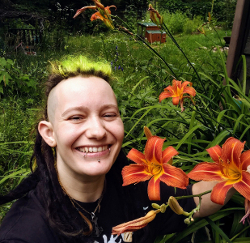 Rat Farm is a 10 acre homestead located in Northern Minnesota, started May 2009, growing Zone 4B.
We're a non-traditional family of three raising a small herd of goats and sheep, chickens, rabbits, bees, and a rotation of fowl (turkey, duck, quail, and guineas) along with a pack of dogs ranging from livestock guardians to sled dogs. We maintain ever-expanding gardens and are clearing land for pasture and to support wild and domestic pollinators. We heat with firewood sustainably harvested from our land. Projects and plans are evolving as we go. We homeschool with both unstructured and structured learning, including 4H and nature-based day camps. We work outside jobs to support the farm, organize/table farmers markets, and volunteer in our rural community.
We maintain a high level of ethics in raising livestock for dairy, meat, and eggs and care deeply for all animals in our care. We work endlessly to provide for them and put them ahead of many luxuries and sometimes our own comfort.
We are constantly striving to expand our knowledge and resources in animal husbandry and share what we learn.
We are hoping to end our dependence on factory farmed products and bring to the table food that is more healthilly and humanely raised.
From our homesteading experience we have sought to form a connection to life and natural processes that are often lost in modern living.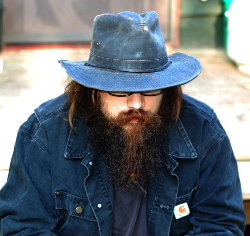 We wish to do things with our own hands, build skills, and challenge ourselves, even if it means we will also suffer failures along the way. In recent years I've tried to be more direct about the challenges of homesteading. As interest in "back to the land" and similiar paths has resurged in popularity, we've seen growing interest in our experiences. We've even had several homesteading-based reality TV shows attempt to capitalize on (i.e., exploit) our experiences (we've rejected all offers). It's not an easy path but it's that fact that makes it appealing and hard to step back from everything we've put in... Maybe our farm is just a big fat example of the Sunk Cost Fallacy (we love economics too) or maybe there's something there about the human spirit and need to push ourselves? All I know is I want to be "The Motorhead of Homesteading" and give it my all. Homesteading didn't just force me to work hard, it also made me a better problem solver and has been a learning experience in managing time, money, stress, and emotions.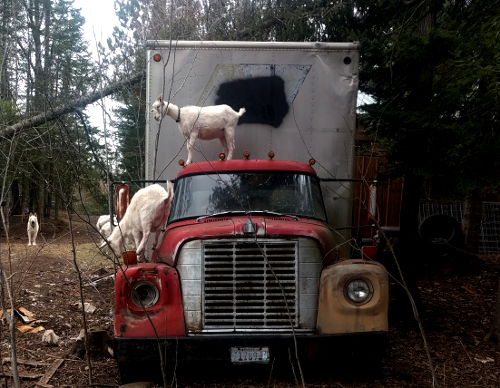 Why "Rat Farm"?
The name is a reference to rat-modding and the idea of making things work through frugality and creativity, even if the results are ugly. It's also a cheeky hat tip towards the infamous Owl Farm.
Ratting is subset of Kustom Kulture (motorcycles, hot rods, etc.) and is about embracing the ugly and weird because those are inescapable facts of life. It's a place of harmony for people who can't afford (or stand) the veneer and detachment of the "perfect".
We on the Rat Farm Homestead are all about getting by; making use of the resources we have and embracing those ugly fixes as an aesthetic. It's beauty in function and a rejection of a world of immaculate expense. Rat Farm is a little rough around the edges but that's because it's an ongoing project and a working farm, not a staged home in a magazine spread.
Welcome to the Gritty Side of Homesteading.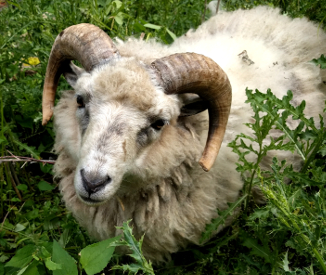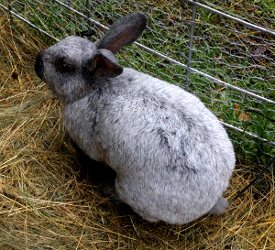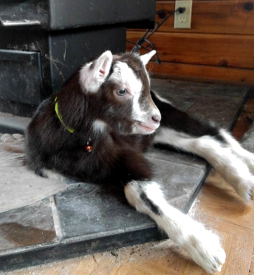 ---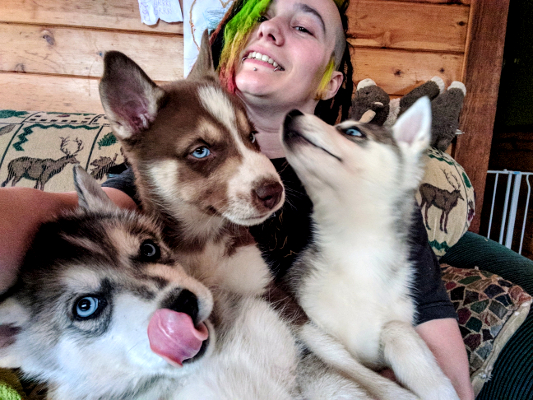 The big addition to our homestead is three new Siberian Husky pups from local racing lines. This marks our first steps into a lifelong dream of mushing and will be a recreational team! If things go well we would like to expand down the road and work towards local mid-distance races. We are experimenting with a hybrdized approach with indoor/outdoor dogs by utilizing traditional tie-outs, fenced areas, and lots of time in the house with the family! Although they are not the standard in professional/competitive mushing, we believe in the integrity and preservation of Siberians as a working breed.
These high energy dogs are very different from the Great Pyrenees we work with on the farm. Their prey drive, determination, and speed make them a unique challenge in a farm setting. Much can be said on the compatibality (or possible lack thereof) of these lifestyles, but no doubt we will work devise a system and see it through. They've stolen my heart and winters look less formidable now that my little pack of singing sprinting beasts has joined us. I can't wait to see what we do together!